Given the kind of temperature that we experience these days, it has become extremely impossible to survive without HVAC equipment. Whether it is your house or your office, everyone invests in a good air conditioner or heater, and uses it according to the season. But it is not just enough to purchase the right kind of HVAC equipment. You will also need to ensure that it is taking care of if something goes wrong. You will require a good HVAC repair and maintenance service to look after these products. We, at Gary's Heating Service, can be the right choice for you. We are an established and reliable company with more than 50 years in this field. We can provide you with a wide range of repair and installation services for HVAC equipment, furnaces, heat pumps, and your thermal heating devices, and so on. We are known for our state of the art technology which enables us to provide you with quick solutions for all kinds of issues you might face with these products Along with our sense of professionalism and customer oriented approach. So, if you are from Lansing, DeWitt, MI, Eaton County, Ingham County, or Portland, MI, then you can rely on us.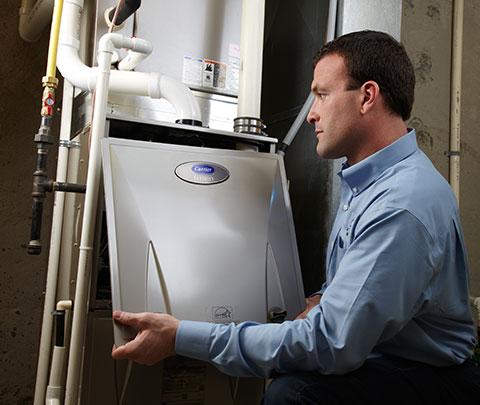 Here, we have put together a few reasons why you should always choose a professional to help you with HVAC repair services. Take a look.
A professional will always have more expertise than an amateur. Since they have received formal knowledge and qualification in this regard, they will understand how the system works and will be able to provide you with proper solutions after a quick detection. This is something that an amateur will lack.
Another reason why you should go for a professional is because amateurs will drain a lot of money. They will not provide you with a proper service in the first attempt for which you will have to hire someone again, thereby paying twice for the same thing. Moreover, if they damaged the HVAC product, then you will have to get it replaced. These unnecessary expenses can be prevented if you go for a professional from the beginning.
So, if you are thinking of choosing us, contact us today.