We all know how hot and humid summers can be. This is the time you need your HVAC unit the most. So, it's better to check up on your system to see whether it needs any servicing or not. Gary's Heating Service is a family-owned and operated business that has been providing air conditioning repair services for over 50 years now. Our family's aim has always been to never let your family suffer through the horrible summers with a broken down AC unit.  We have always strived to maintain a healthy and comfortable environment within your homes with our HVAC products and our services. Our customers trust us as we promise to provide same-day service and have always delivered on our promises.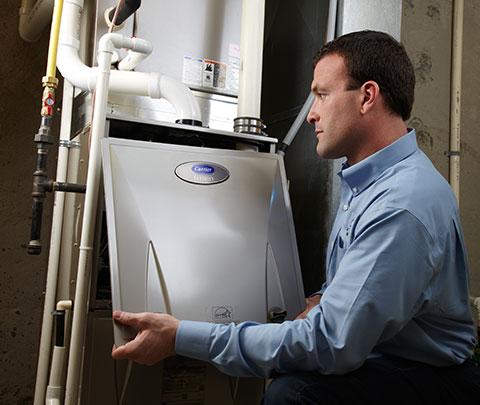 Below we have mentioned 3 common warning signs that show your AC require a repair service. Take a look. 
The coolant is leaking

 
The coolant in your AC unit helps in removing the excess heat and humidity in your room air. When this coolant level decreases your machine releases less cold air into the room. There must be times you've seen ice forming in the evaporator coil; this is when you should call for professional help. 
2. Thermostat problems 
Too little or too much of cold air coming from your system is also not good news. The problem might be with where the thermostat is placed or maybe it was incorrectly calibrated. By just recalibrating it or getting it replaced your system will function properly again.  
3. Dirty and blocked condensers 
Since the condensers are usually situated outside the house they're exposed to the external environment which means with time they will be covered in dirt and grime. They need a thorough cleaning for you unit to function optimally.  Schedule a service with you AC Company as they can prevent any further damage. 
So, If you live in the regions of DeWitt, MI, Eaton County, Ingham County, Lasing, Portland, and MI and you are looking for an air conditioning repair service, you can get in touch with us at 517- 647- 4955.