In today's day and age, most homes have air-conditioning units; pretty much all of them will require  air conditioning repair  sooner or later. Hiring somebody with little to no air conditioning repair experience can cause more issues with your system as well as your wallet. An air conditioning repair specialist, like those at Gary's Heating Service will repair your issue quickly and effectively, so there will be no need to worry. Air conditioning repairs should be performed by an authorized service tech that has experience working with this kind of equipment.
Let us look at the benefits of getting your air conditioning repaired by professionals:  
Have Experience with AC Repairs 
Gary's Heating Service provides the quick, efficient, and effective air conditioning repair services you need when you need them. We've been repairing all makes and models of air conditioning systems for Michigan families and business owners for over 50 years. Gary's Heating brings both education and extensive hands-on experience to every service call. Our technicians have been highly trained as well and they have the experience necessary to deliver top-notch air conditioning repair service and maintenance.
They Have AC Parts on Hand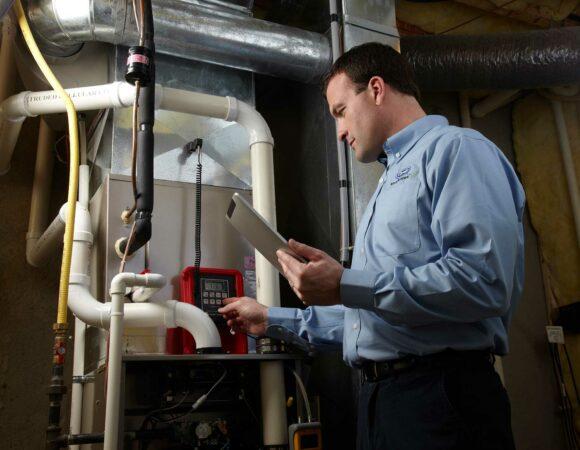 Even though AC parts appear to last forever, once in a while air conditioning units do need to be fixed. When you hire the experts at Gary's Heating Service, they'll have the parts needed to take care of business quickly and effectively. Gary's Heating Service has earned a reputation for delivering quick and efficient service. Our priority is to provide same-day service to every customer that calls. Whenever possible, we'll respond on the same day we receive your request for service. No one should have to wait to be cool and comfortable when summer temperatures climb. Gary's Heating Service does everything we can to ensure you don't have to wait. Because they travel with the most-often needed parts, they reduce your wait time dramatically…and the more efficient they are, the more money you save.
They are Licensed Experts
Hiring somebody who is licensed guarantees that you will not be held monetarily responsible in case something turns out badly during the repair process. Many companies 'push' new equipment, which means their technicians spend the majority of their time installing equipment rather than servicing current customer needs. At Gary's Heating Service, we repair systems that can be repaired…and we replace systems that can't. Should you decide to upgrade to a new, energy-efficient system, we'll help you choose the right system and provide expert installation. And when we need to repair your system, we do all we can to provide same-day service. Our techs treat you courteously, answering any questions you might have
Gary's Heating Service, Inc has a reputation for quick and quality work. Contact us if you live around Lansing, DeWitt, MI, Ingham County, Eaton County, Portland, MI areas.